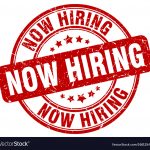 We are down a technician in our service department and want to reach out to our extended customer family to see if you know of someone who can fit into our high energy service department.
We are looking for an RV Technician Apprentice, Entry Level With Skilled Trade Experience.
Are you a "jack of all trades"? Are you skilled in mechanical, plumbing, HVAC, electronics, carpentry, diagnostics or electrical maintenance? Consider a career as an RV Service Technician!!
If you have any experience in RVs, Building Maintenance, Carpentry, Cars, Electrical Systems, Fiberglass, High and Low Voltage Systems, HVAC, Hydraulics, Plumbing, Propane Systems or Welding?
Do you have a valid Driver's License with clean, insurable, driving record?
Do you have training and/or certification in skilled trades?
We are a well-established RV Dealer looking for a Recreational Vehicle Service Technician who have skilled trade experience and general repair skills for our busy dealership Service Center. This is a [...]