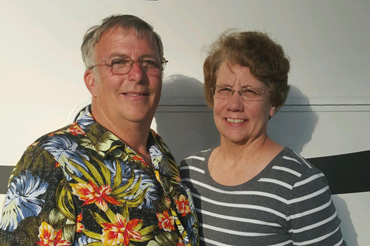 Kathy Chowning
Retired Check Writer
Kathy was raised in the RV business, working for her parents, Tony and Mildred Nanneman from 1971 until she and Ralph opened RV Sales in 1982. Kathy has always believed that the best part of selling RVs is that most of the time our customers become great friends–sometimes more like family! RVers are typically happy and friendly people, and helping them never feels like work. In what spare time she has, Kathy loves camping, spending time with her mom, and travelling back in time in order to domesticate dinosaurs. Kathy looks forward to traveling more and spending time exploring the country in her Excel with Ralph. This dream is closer to reality now, as Ralph and Kathy have semi-retired and are able to spend more time on the road!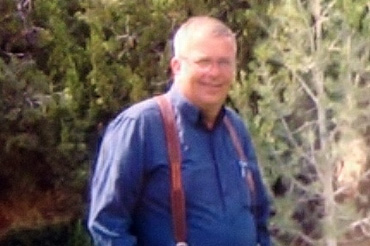 Ralph Chowning
Retired Check Writer
Ralph has more than 45 years experience in the RV Business and is famous throughout the industry as someone who can fix nearly anything, and always has a big inventory of new and used parts. Throughout the years, Ralph has always been willing to do whatever is needed to help his customers out: he even traded for a herd of goats once! Ralph is lucky because he gets to work with the love of his life, Kathy, every day. Ralph enjoys reading nonfiction books, listening to talk radio, and telepathically communicating with dolphins. Although he is technically retired, he still has an active involvement in our service department. It's hard to imagine RV Sales without him, so we are glad that he stops in to visit. Ralph looks forward to retiring for real some day and dreams of traveling full-time in his Excel and spending a minimum of one month in every state. This dream is closer to reality now, as Ralph and Kathy have semi-retired and are able to spend more time on the road!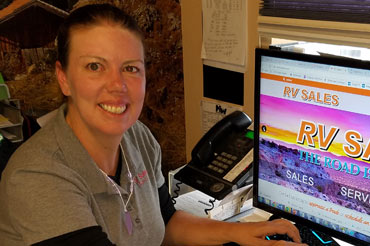 Valerie Chowning
Check Writer
Valerie has been with RV Sales most of her life: Ralph and Kathy started the business when she was two so that Kathy could be a stay at home mom. When Val graduated high school in 1997, she had no plans to work in the RV business. She graduated from NMSU with a degree in government in 2000, and an MBA from Strayer University in 2005. Valerie has worked on Capitol Hill with Senator Domenici, and as Vice President Columbus Chamber. Valerie received the Governor's Award for Tomorrow's Leaders in Indiana, helped lead the Columbus Chamber to be recognized as Chamber of the Year at both the state and national level and has served in leadership roles on numerous boards. In 2010, Valerie got very sick, and by 2012, moved back to New Mexico and didn't work for two years until she unexpectedly ended up taking over the RV Business. Val jokes that she inherited an RV business that she never knew she wanted! The added bonus is that she and Kevin have been dating, and they have a blast with Kevin's daughter Emily. In her time off, Val drives her Mustang, waterskis, spends time with her family and friends, and uses telekinesis to help little old ladies get things off the tall shelves at the grocery store.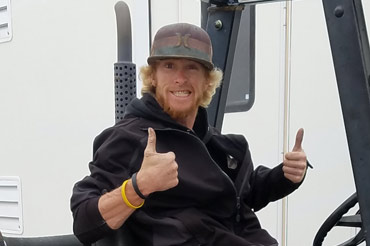 Clinton
Service Technician
Semper hic totam! Voluptatibus tempore malesuada, posuere fames! Volutpat vel ullam architecto modi ultrices bibendum quasi tortor pretium dolores eros dolor pretium quo egestas omnis iaculis lectus libero! Dapibus rerum? Vulputate! Quis doloribus, modi aliquip duis, cursus aptent mattis impedit? Tellus voluptatibus, cillum! Libero, anim aptent nonummy possimus interdum! In arcu ridiculus laboriosam orci, quasi minus mus, vivamus voluptas commodo nihil hendrerit ullam aspernatur! Nostra error, hendrerit hic impedit eiusmod, fugit iure ipsam itaque totam dictumst erat ultrices.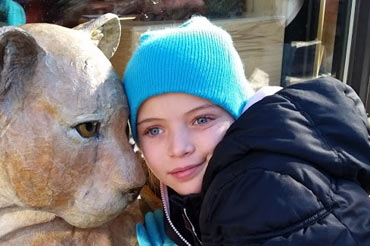 EMILY, Valerie & Kevin's daughter, is a sweetie! This cutie is in charge of hugs, head cheerleader for the RV Sales team, and always ready to help with our special events!