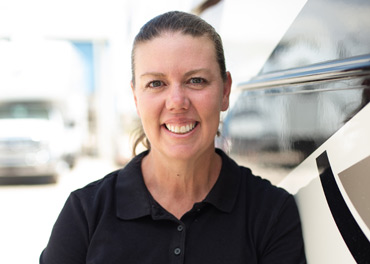 Valerie Chowning
President
Valerie has been with RV Sales most of her life: Ralph and Kathy started the business when she was two so that Kathy could be a stay at home mom. When Val graduated high school in 1997, she had no plans to work in the RV business. She graduated from NMSU with a degree in government in 2000, and an MBA from Strayer University in 2005. Valerie has worked on Capitol Hill with Senator Domenici, and as Vice President Columbus Chamber. Valerie received the Governor's Award for Tomorrow's Leaders in Indiana, helped lead the Columbus Chamber to be recognized as Chamber of the Year at both the state and national level and has served in leadership roles on numerous boards. In 2012, Valerie moved back to New Mexico where she and her brother ended up taking over the family Business.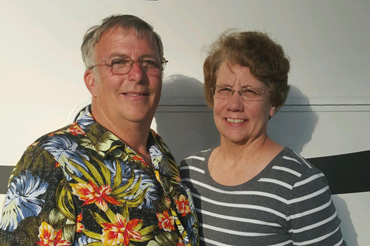 Kathy was raised in the RV business, working for her parents, Tony and Mildred Nanneman from 1971 until she and Ralph opened RV Sales in 1982. Kathy has always believed that the best part of selling RVs is that most of the time our customers become great friends–sometimes more like family! RVers are typically happy and friendly people, and helping them never feels like work. In what spare time she has, Kathy loves camping, spending time with her mom, and travelling back in time in order to domesticate dinosaurs. Kathy looks forward to traveling more and spending time exploring the country in her Excel with Ralph. This dream is closer to reality now, as Ralph and Kathy have semi-retired and are able to spend more time on the road!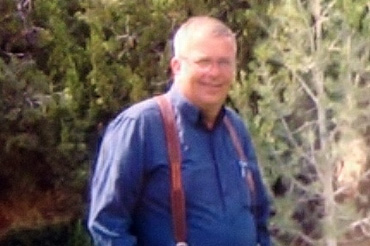 Ralph has more than 45 years experience in the RV Business and is famous throughout the industry as someone who can fix nearly anything, and always has a big inventory of new and used parts. Throughout the years, Ralph has always been willing to do whatever is needed to help his customers out: he even traded for a herd of goats once! Ralph is lucky because he gets to work with the love of his life, Kathy, every day. Ralph enjoys reading nonfiction books, listening to talk radio, and telepathically communicating with dolphins. Although he is technically retired, he still has an active involvement in our service department. It's hard to imagine RV Sales without him, so we are glad that he stops in to visit. Ralph looks forward to retiring for real some day and dreams of traveling full-time in his Excel and spending a minimum of one month in every state. This dream is closer to reality now, as Ralph and Kathy have semi-retired and are able to spend more time on the road!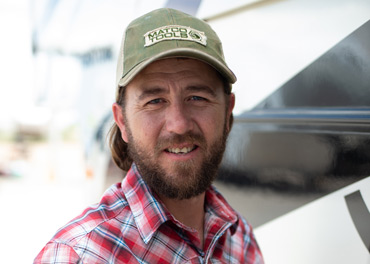 Clayton Chowning
General Manager
Clayton grew up in the RV business and learned nearly everything he knows from his parents, Ralph and Kathy Chowning. Clayton and his wife live in Durango, CO but we've been so busy that Clayton has started commuting to NM on a weekly basis to help us keep up with the demands of running a world class RV Company. Many of our long-time customers will recall that Clayton was a championship fiddle player when he was younger. Clayton is a self-described perfectionist which is a pretty good quality for the guy who is checking to make sure that all of your repairs are done right.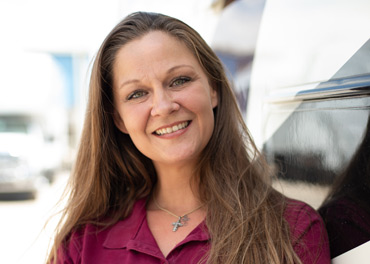 Jeanette Ridenour
Marketing Director
Jeanette has stepped in as our marketing Director, running our sales sites and keeping our inventory easily accessible to the public. Jeanette has 10+ years in the sales and marketing industry and is happy to continue her passion with us here at RV Sales. Besides being a passionate representative of the marketing industry, she takes pride in being a Mother, Taxi service and Referee to 4 beautiful children and a dedicated wife. She jokes that when she gets the hang of something, she can do it with kids hanging off of each hip. If you haven't had a chance to meet Jeanette yet, just share one of our social media post's and she'll be there to give you a thanks!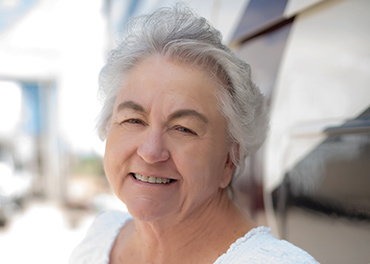 Joy Sierra
Front Office Clerk
Joy has been a long-time friend and adopted family member to RV Sales for almost 34 years.  She was a Founding Member and served as President of the Excel Club for 6 years.  She has purchased at least12 RVs from us and is now a dedicated Full-time employee in our front office.  Joy is a Superhero, she is the funniest person you'll ever meet, and if you're looking to remodel your RV, she's the lady to ask how.  Joy has completely repainted her Excel exterior, there's no job she hasn't taken on and accomplished.  She's our sounding board when we're stressed, and she's not afraid to tell us to snap out of it and get back to work.  Next time you stop by the lot, she will be there to greet you as you walk in with a big smile.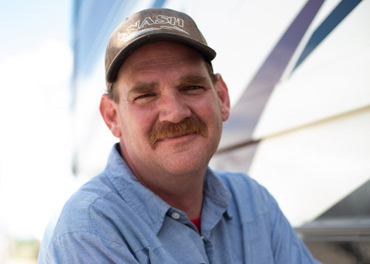 TJ Duran
Service Technician
TJ is the kind of guy who cares about our customer's satisfaction and comes to work every day with a passion for fixing RVs and keeping our customers on the road. Prior to working at RV Sales, TJ has worked as a head chef and auto mechanic. TJ is a proud husband and father of three adorable children who definitely keep him on his toes. When he's not working hard for us or spending time with his family, you'll find him racing RC cars, where he is sponsored and holds many first place positions in that hobby. TJ joined our team in 2017 and we are sure thankful that he did! We asked TJ if he could have any super power, what would it be and he said, "To be Superman" when asked, why? he said "Well duh, because he's super!"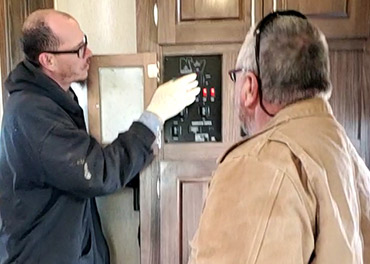 Kevin Ridenour
Service Technician
Kevin has worked in the RV Industry for over a decade. Kevin is a gem of a service tech because he has a passion for understanding how things work. Kevin has an uncanny ability to figure things out, which is exactly what you want when your RV is not working correctly. Whenever something is broken, he looks to find what caused it and fixes the cause, not just the complaint so that people don't have repeat issues. Kevin also holds several IT certifications and serves as our local computer guru. Kevin has a beautiful daughter, Emily, and is an amazing dad.  Val and Kevin have been dating since 2014 and together they enjoy traveling in their Arctic Fox 27-5L any time that they can get away from RV Sales.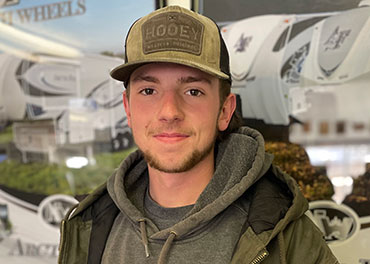 Trevor Donnelly
Service Technician
Trevor is a hard-working young man who joined us in March of 2022 as an apprentice in our service department.  He's a quick learner and has already settled into technician life at RV Sales and showing incredible growth in the field.  Trevor has his eyes on welding school for college and as much as we will miss him, we hope he brings that knowledge back with him and continues in our growing family of generational RVers'.  Keeping in the tradition of superpowers, we asked Trevor if he could have any superpower what would it be?  His response was, "Invisibility, so I can hide from people with questions like this."   Hahaha!  Did we also mention he's a comedian?   Next time you stop in, say hello to Trevor!